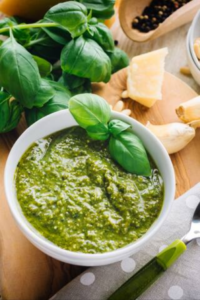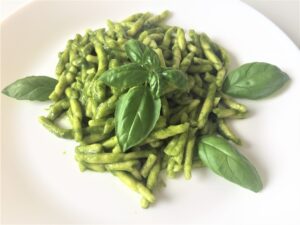 Description:
Pesto sauce and cooking class. Are you in Genova Nervi and want to discover the secrets for preparing authentic pesto alla Genovese according to the ancient recipe with the mortar?
During the event we will discover the secrets for preparing the best-selling and most appreciated sauce in the world, il pesto!
The first ingredient we will use, as well as one of the most important, is basil, that is the one coming from the greenhouses of the Genoese west-side; to follow, the Ligurian extra virgin olive oil, with a basically sweet and delicately fruity taste; the refined garlic, preferably the one coming from Vessalico as it is highly digestible; the tasty pinenuts; Parmesan cheese and, finally, an addition of Sardinian pecorino.
At the end of the cooking class, we will taste our sauce with the classic dish of trofie al pesto.
We don't just let you taste pesto, but also other local specialties such as focaccia Genovese, accompanied by an excellent Ligurian white wine.
For those intolerant to garlic, there is the possibility to taste it also in the version without garlic, even if we prefer the original version :).
Departure Time and Meeting Point:
Meeting at 18:30 at the Genoa Nervi train station
If you wish to customize or book a private tour, contact us on +39 351 5525365